Dynamic Environmental Display for Atlantis Hub
Given a data set of a dozen+ destinations, accessible by a combination of sea, air, and land transportation, students in CMU's Interaction Design Studio were tasked with unifying a single display. The stakeholders had varying needs, and the data varied in relevance depending on the person looking at it. Below is the documentation of our detailed, iterative process, to identify, design, and animate the most optimal dynamic environmental display for the Atlantis Transportation Hub.
Clutter
The provided data described various transportation modes' key metrics, along with plenty of extraneous information. The data set was messy, disorganized, and too voluminous to easily display to visitors in the Atlantis Hub.
Stakeholders and Users:
With the unstructured data set analyzed, understanding user and stakeholder personas was vital to designing the single most comprehensive display for the Hub. Based on the above personas, the environmental display should display a limited number of departure times, with all connections available, as well as navigation to help travelers find their destinations within the Atlantis Hub.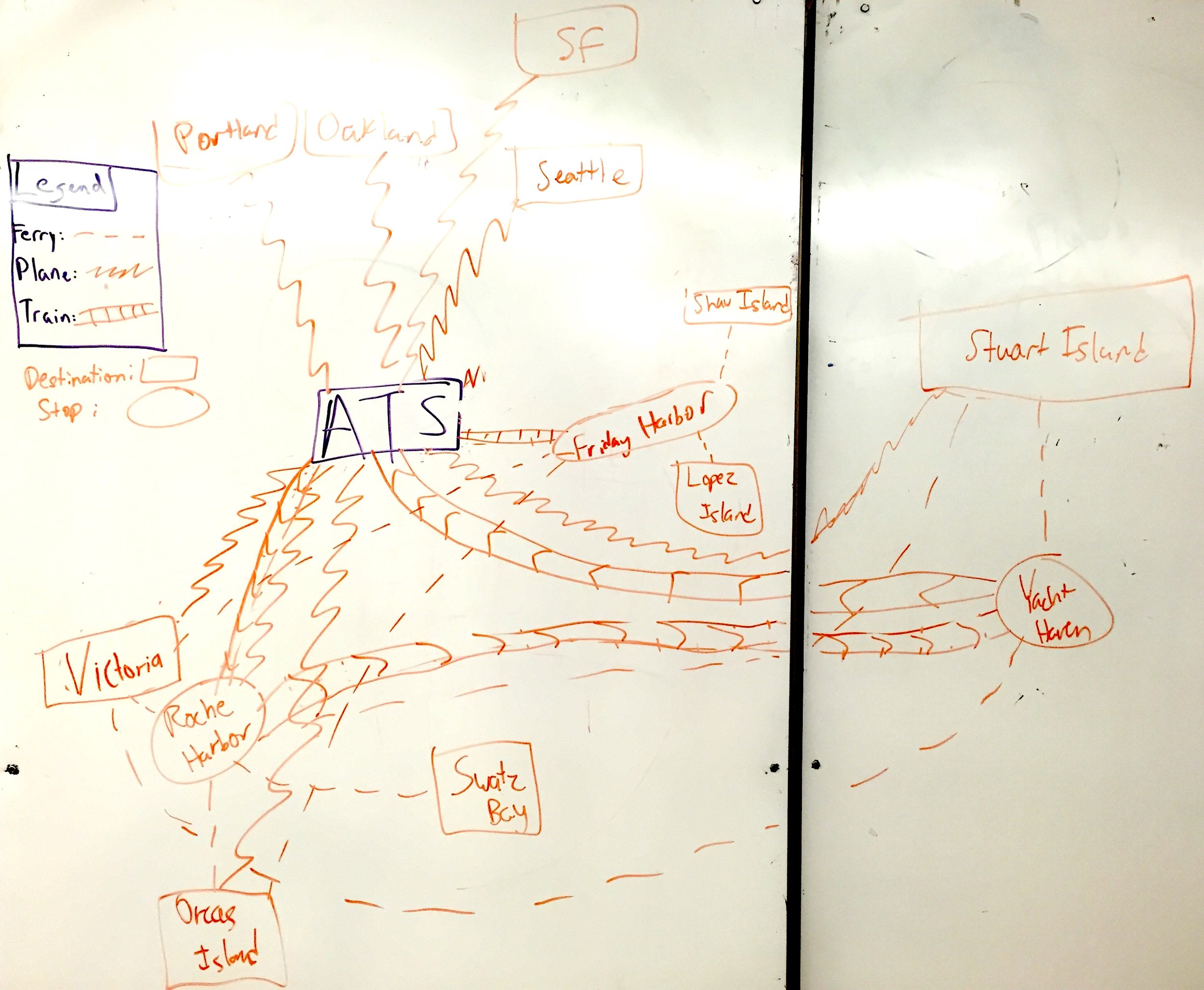 Ideation I: Confusion
We first tried to map out all possible destinations in a geographically accurate representation. Even if this was done digitally, it would still be impossible to decypher. Back to the drawing board...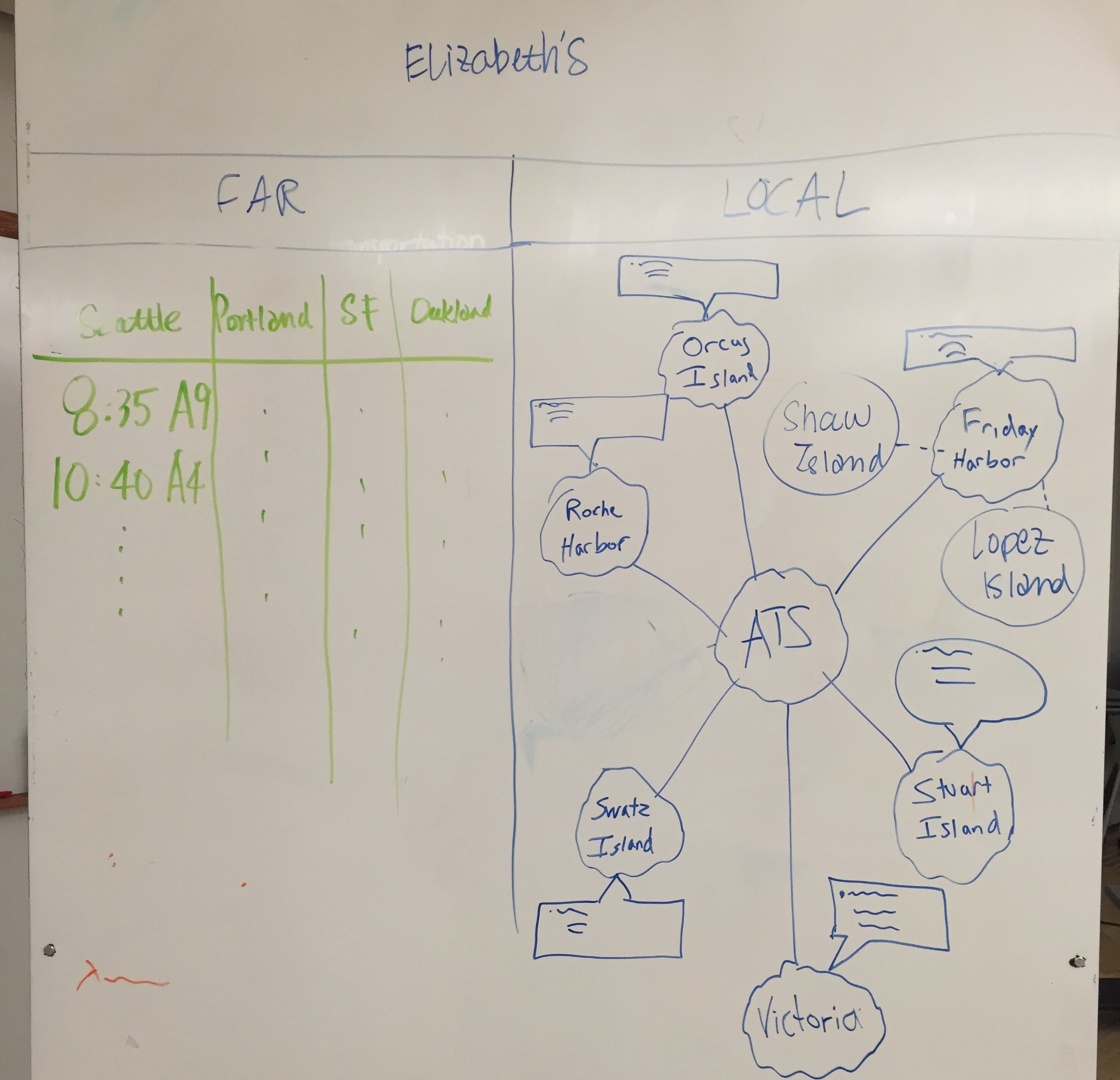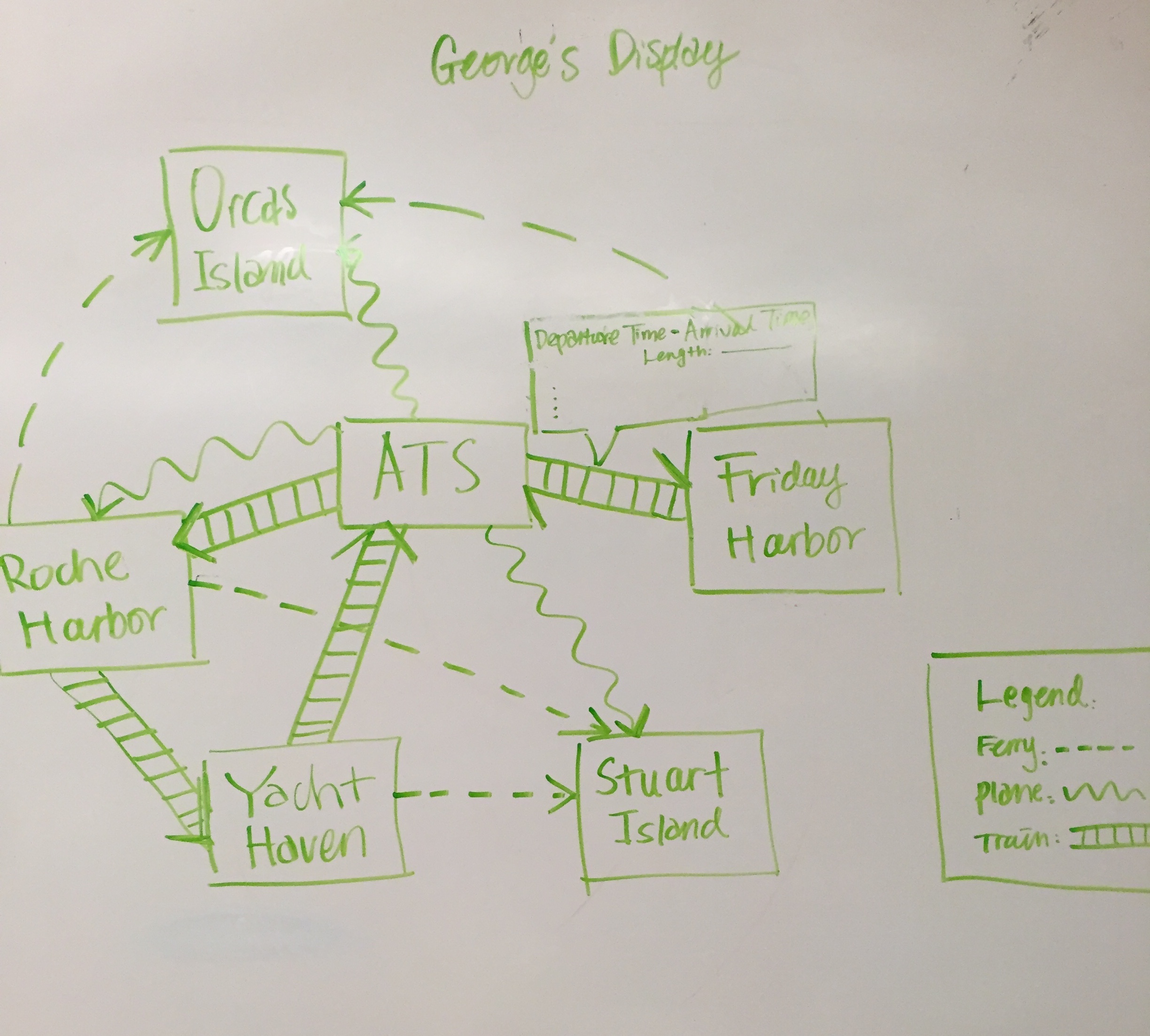 Ideation II: Splitting it Up
After reviewing the difficulty with trying to make an overly comprehensive display for all three personas in Ideation I, it became clear that we should first ideate individual displays for each persona, and then reconcile them together later.
Iteration: I
Making displays for the individual personas was very helpful. Doing so led us to realize that Patrick's display could easily be expanded to meet the needs of the other personas. We started developing a grid based display, which listed destinations in different columns, and displayed a limited number of trips (rows) per column.
Iteration: II
Satisfied with whiteboard mockups, we digitized our display. The chosen font family was Clan Pro, popularized by Uber, and commonly used on black backdrops, which we reasoned could work well indoors. With a variety of variations in the font family, we experimented with weights, shifts, and boldness to create information hierarchies in the data.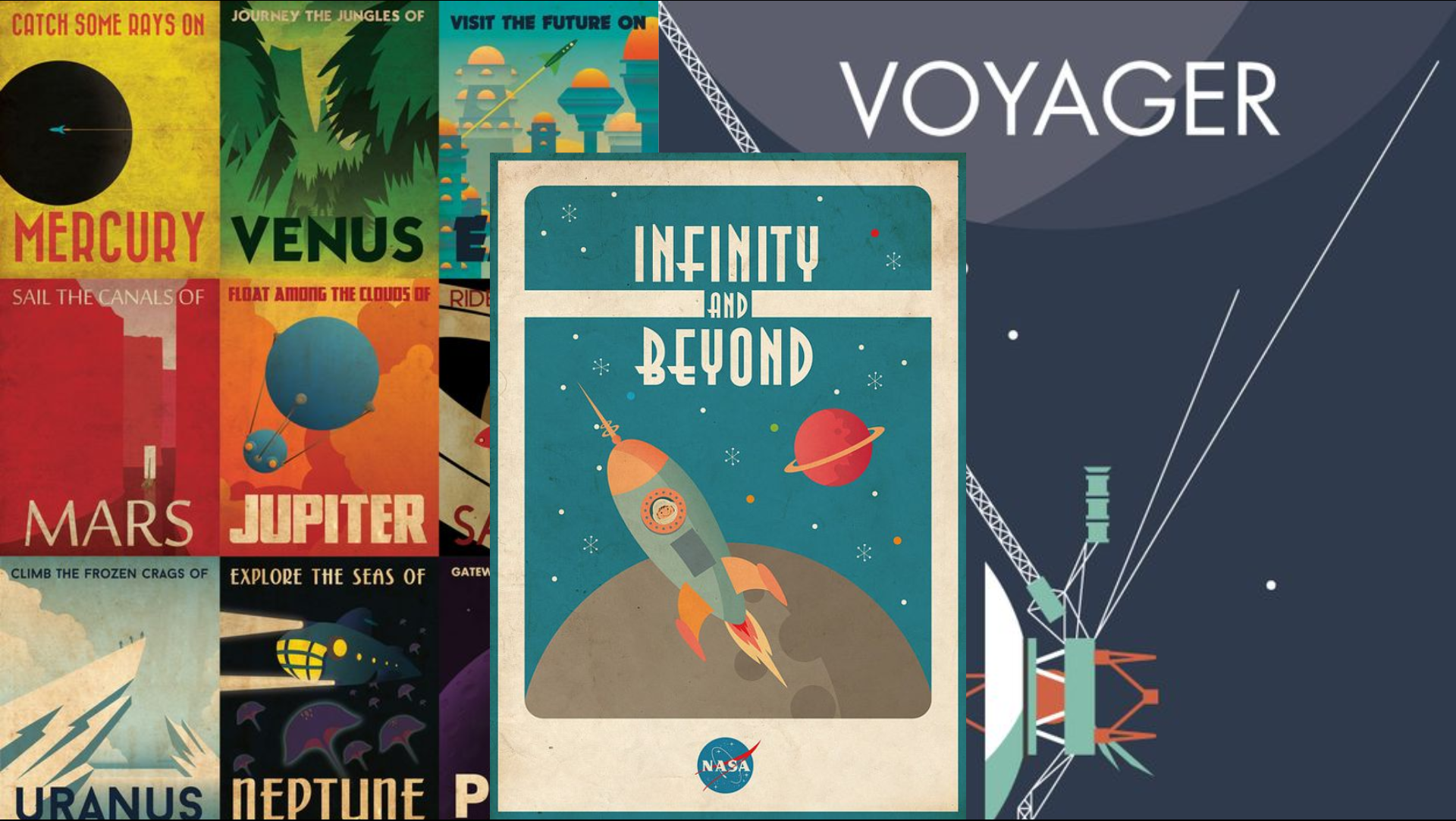 Iteration: III
With the general layout finalized, color schemes and digital swatches could be explored in further depth. A balance between long-distance legibility and not over-stimulating the senses with too much color needed to be struck, and the black backdrop helped create contrast where it was needed. The main color scheme was changed to more intuitive colors: Red, Blue, and Yellow.
Iteration: IV
The environmental display was finished. An Atlantis Hub map was placed at the bottom left corner to help travelers navigate their way inside the hub, while the majority of text was left-aligned for enhanced readability. The display was ready for motion incorporation.
Final Animation
The final animation demonstrates how flight delay notifications work, using a simple but noticeable transition. This also demonstrates how departed planes/trains/ferries are removed from the display, and future trip times are moved upward.
Final Control Demo
This demonstrates a hypothetical 4 directional control that travelers could use to see trip-specific information, like directions for getting to terminals and gates.